Garage Door Repair IN Lincolnshire, IL
Garage Door Repair Contractors IN Lincolnshire, IL

At MF Solutions Inc., we understand that your garage door is not just a functional part of your home—it's a huge part of how you view your home. Your garage door is the first thing people see when they arrive at your home, and it can say so much about the kind of homeowner you are.
It's also a gateway to your home, and if something goes wrong with it, it can cause serious damage to all that precious property inside. That's why we're here: to help you get back to business as usual quickly and easily with our expert garage door repair services in Lincolnshire, IL.
We offer a wide range of services in Lincolnshire to help you maintain your garage door, including:
Broken Garage Door Springs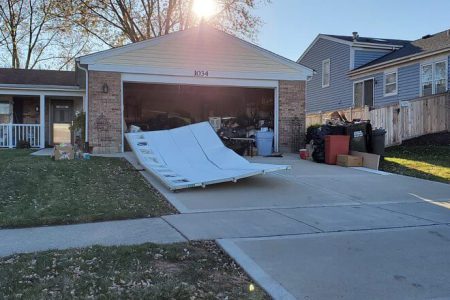 With years of experience and thousands of satisfied customers behind us, we're confident that we can help you get back up and running again in no time at all. We have been serving the area since 2013 and have built a reputation for being one of the best contractors in town.
We specialize in all types of residential garage door repair, including broken springs or cables, weak springs or cables, damaged panels or tracks, and bent brackets. We also provide emergency 24/7 service, so call us today!
Garage Door Repair Near Me, IN Lincolnshire, IL
When you live in Chicago, your garage door is one of the most important things in your home. Making sure it's working correctly is essential to keeping your security and peace of mind. 
Our team of experts here at MF Solutions Inc. is ready to help you with your garage door problems anywhere in Lincolnshire, including the following nearby places:
We know how important it is for your family to feel safe and secure in their home, so we provide high-quality products that are durable and reliable. Our technicians will install your new garage door or repair an existing one quickly and efficiently so that you can get back to enjoying your home again as soon as possible!
Why Hire Us for Garage Door Repairs in Lincolnshire, IL?
Before
After
Before
After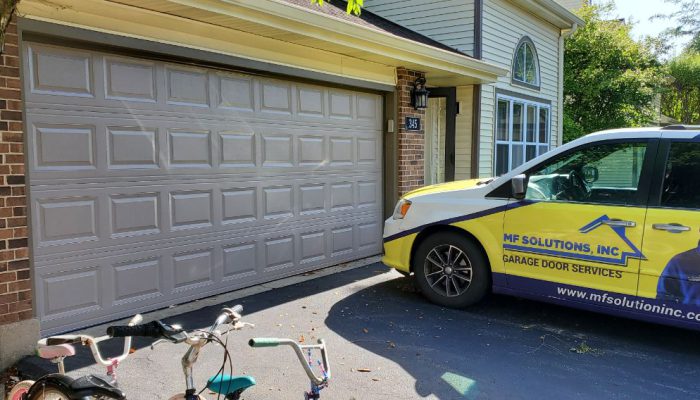 Before
After
Fill up the form below to get in touch with us!