Read up on what our past customers have to say about the quality of our services. Their experience when they hired us will provide a good idea of what it's like working with our team:
Seungsoo Paul Han
2022-09-27
Phenomenal garage door repair service by Miles from MF Solutions. Will definitely use them again for any future needs.
Great company! Quick to set up an appointment to come look at my issue. Miles was fantastic. Very knowledgeable and helpful. Highly recommend MF solutions!
Super fast response and work done right away in time. He replaced garage door spring and rollers with excellent quality and great satisfaction. Cost is reasonable. I recommend them for any garage needs if you want friendly professional service. Thank you very much for your help.
Very professional, fast, and reasonable prices. I would not hesitate to recommend them to friends and family.
I had originally tried calling the company that serviced my garage door last year, but they couldn't send someone until tomorrow. I came across MF Solutions and immediately appreciated the option to text rather than having to sit on hold, and the responsiveness. Miles H was awesome - very thorough, explained everything well, and super personable. The amazing warranty for parts/labor put my mind and ease. To top it all off, he was able to get everything working even better than before in only about 30 minutes!
Installed a new GDO with two openers and keypad. On time, in fact a little early. Work took about an hour and exact price as quoted over the phone. Installer was professional and took some extra time to grease all wheels and touch points. Very pleased.
Fabulous job. My garage door speing broke with my car inside. I googled a place MF Solutions was near me. I am very happy with their work as well as their friendly, kind, empathetic customer service. I dealt with Max. He was wonderful. He made time for my small job on the same morning. He explained everything that would be needed in the repair, worked quickly, and entirely cleaned up afterward. And the cost was very reasonable. I will definitely continue to work with this company.
Shivam Mehrotra
2022-08-05
Previous repair people I had called were saying a new door would be needed and were only able to come out next day. Glad I got a second look from MF Solutions, Inc. My technician specific was Miles H. He was great, he came out same day, was able to spot the problem within a matter of minutes with my garage door not opening/closing. The issue was due to the rollers, cable and spring. Replaced all the above at a fair price and the work was high quality. My door now functions great! Would 100% recommend them.
I rarely write a review, but my experience with MF Solutions deserves more than 5 stars. I called to ask for someone to come out to assess whether or not my garage door could be repaired and they sent Miles out that afternoon. He showed up on time, looked at what needed to be done and gave me a very reasonable quote. I thought I would have to wait for a different repairman to come out, but Miles got out his tools and was done with the repairs in less than an hour. He was very thorough and extremely personable as well. It was one of the best experiences I've ever had with any home project. Thanks!
Called yesterday after calling three other companies that I left message with, Max picked up call on first ring. Scheduled service for broken spring late afternoon and Miles showed up on time. Miles checked over door replaced both springs, tightend chain and a couple minor adjustments all in about 45 minutes. Door is quiter and runs much smoother. Max and Miles both friendly and professional would use again and highly recommend to anyone. Thanks!!
Our garage door spring cracked and we made a few calls to get estimates, check availability, etc.

Max quickly answered the phone, answered my questions, and provided a competitive quote quickly with same day availability.

Miles came out, thoroughly explained my options, and quickly replaced the springs, greased the rollers/hinges, and performed a safety check.

Would easily recommend them
I called these guys to come tune my existing garage door out of concerns of it being really old and possibly never having been serviced before. Max came out the same day I called to inspect.

It turned out both tension springs were broken and my hinges and rollers were all needing replacement. I invested in a new energy efficient door rather than repairing.

Max ordered our custom door and installed it in less than a week. They were fast, responsive, and professional. They cleaned up after the job and offered a spray can to lubricate the garage rollers twice a year to keep it performing at its best!
My garage had one of its torsion springs break. Called MF Solutions and Max said he can come right away. He made a quick assessment when he arrived and went to work immediately. Also had him install a new garage door opener that I bought myself. He provided quick and professional service, and was friendly in answering all of my questions. I highly recommend Max if you need any service for your garage door!
Max was efficient, professional, and thorough. He replaced our garage opener the day after we called him and made sure to explain the work that he'd done, details for maintenance, as well as suggestions for future improvements.
Great service ! Prompt, reliable and backed with guarantee of the work.  I called half dozen other garage professionals for price and availability , MF solutions was best and came- on time- and fixed my fallen garage in hurry , despite they were booked all day/night they came due to my emergency with broken garage.  Thanks Max, the garage works better than better !
These days I really appreciate a business more than ever that does everything Max did @ MF Solutions, Inc yesterday regarding our garage. A) He answered the phone. B) He was polite and showed great customer service. C) His quote over the phone was similar to what our final cost was D) He was able to come a few hours after we called E) He explained how to care for the garage parts twice a year to avoid other parts breaking.
It was a very refreshing experience and felt like the way things should work when contacting a company. Very much appreciated!!!!
Max did great job, I ordered very nice door from CHI thru Max. The door surpassingly arrived after 4 weeks(expected time from 12-16 weeks). Very professional installation, very responsive to my questions and need. Highly recommended!
Well done!  I procrastinated all summer long, but Max was done in about an hour!  Same day service on my little garage door opener job.  Found them on Angi (Angie's List)
Max came within a couple hours of me calling him  - and I was in no hurry.  He was prompt, efficient, fast, clean and a nice guy.  Installed a new garage door opener with keypad.  Call him.  Highly recommend.
Before
After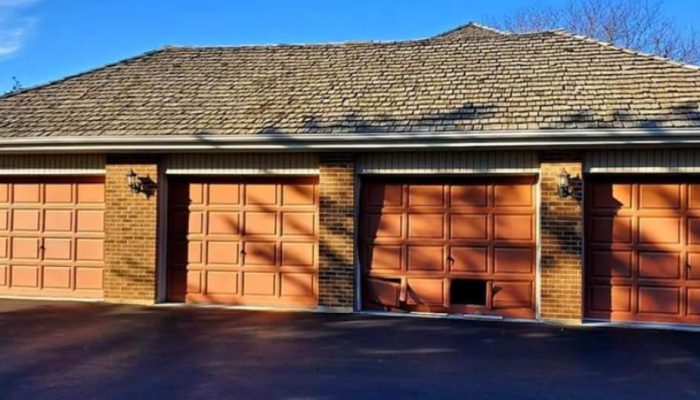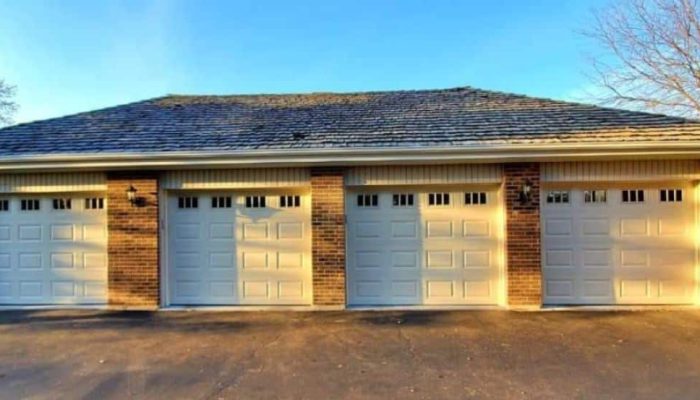 Before
After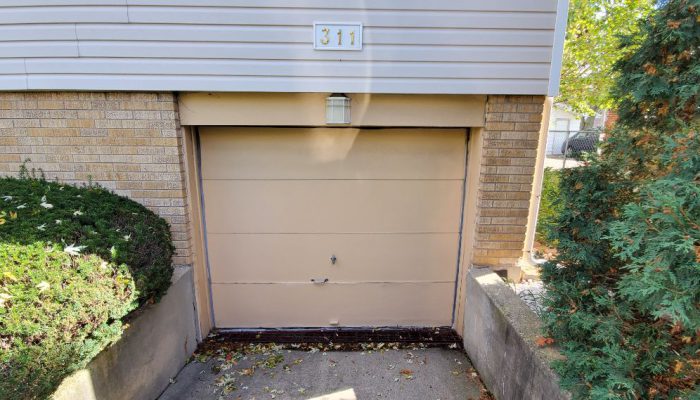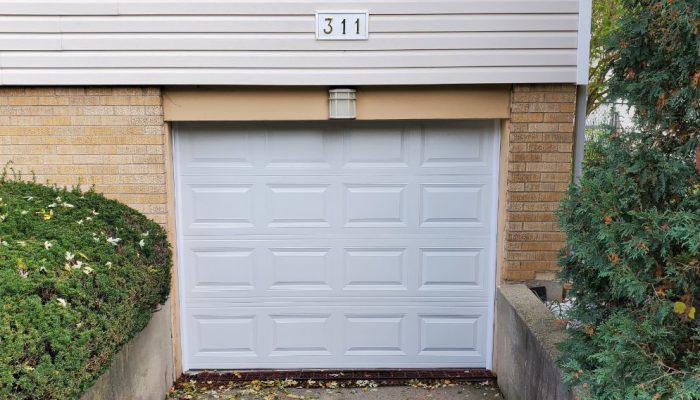 Before
After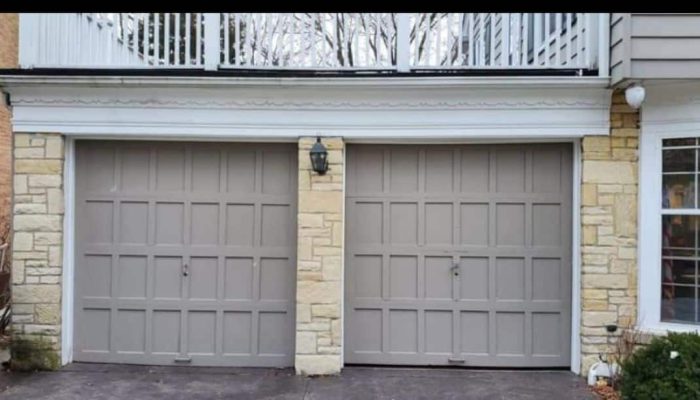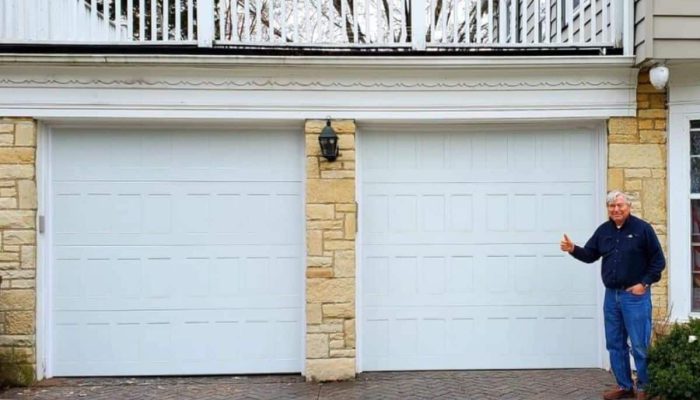 Fill up the form below to get in touch with us!