Garage Door Repair IN Mundelein, IL
Garage Door Repair Contractors IN Mundelein, IL

If you're looking for a garage door repair contractor in Mundelein, IL, you've come to the right place.
MF Solutions Inc is a full-service garage door company in Mundelein, IL that can help you with your garage door repair, installation, and replacement needs. We are dedicated to providing the highest quality garage door services available today and have been in business since 2013, so we know how to get the job done right!
We offer a wide range of services in Mundelein to help you maintain your garage door, including:
Broken Garage Door Springs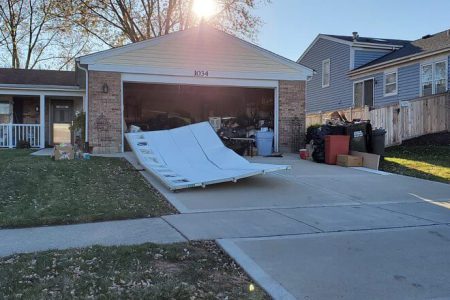 Our team will work with you to find out exactly what you need and come up with a plan that fits your budget. We want every customer to be completely satisfied with their experience with us, which is why we go above and beyond what other companies do by offering free estimates and consultations before work begins on any project.
We are fully licensed and insured for all services we provide, including residential repairs as well as commercial installations. Our technicians have years of experience working with all types of doors: wood doors, metal doors, glass doors—you name it! Our goal is not only to fix any problems that may arise but also to educate our customers, so they know how to take care of their garage door themselves in the future without needing us again (unless they want or need our assistance).
Best Garage Door Repair Near Me, Mundelein, IL
When your garage door isn't working correctly, it can be a hassle. Luckily, MF Solutions Inc is here to help! We're the best garage door repair company near you in Mundelein, IL, and we specialize in all sorts of garage door repairs and services.  Our team is ready to help you with your garage door problems anywhere in Mundelein, including nearby the following places:
Our team will always go above and beyond to ensure that you are satisfied with our work. We offer free estimates so that you can see exactly what kind of work needs to be done, so there are no surprises when it comes time for payment. If you want quality garage door repair in Mundelein at an affordable price, then please give us a call today!
Why Hire Us for Garage Door Repairs in Mundelein, IL?
If you're in need of garage door repairs in Mundelein, IL, there are many reasons to hire MF Solutions Inc.
Before
After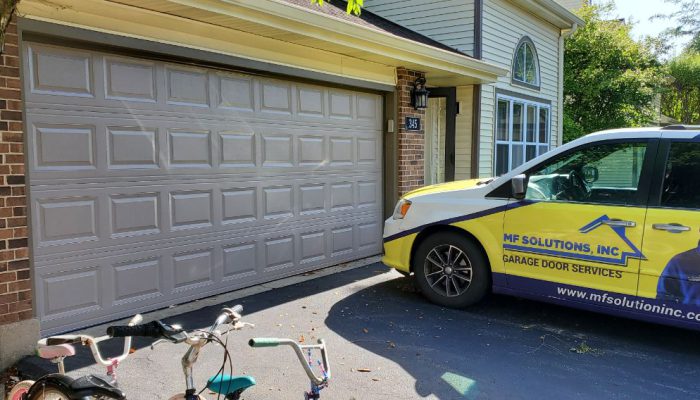 Before
After
Before
After
Fill up the form below to get in touch with us!