Garage Door Repair in Schaumburg, IL
Outstanding Garage Door Repair Contractors In Schaumburg, IL
The ease and comfort of a safe suburban community combined with the convenience of being close to Chicago makes Schaumburg a popular choice for homeowners. As a homeowner in Schaumburg, you want a company that provides dependable, honest, timely, and high-quality services. For example, a garage services company in Schaumburg, IL. Check out MF Solutions Inc if you are looking for the best garage door repair company in the area.
Our highly trained technicians are devoted to offering our clients top-notch customer experience. We understand that your garage is a significant feature of your home. So having a malfunctioning garage door could be extremely frustrating. Your garage door system could experience all types of issues if any component breaks down. We service Schaumburg and nearby neighborhoods, and we are prepared to offer quick and affordable garage door repair in Schaumburg, IL.
The garage door services offered by MF Solutions are efficient and dependable. Our technicians may provide a range of services, including:
Broken Garage Door Springs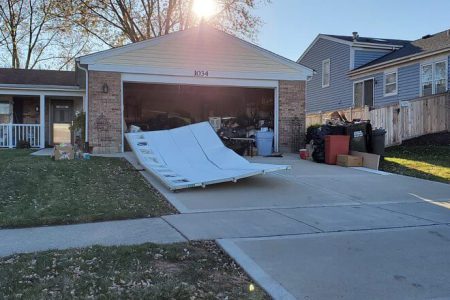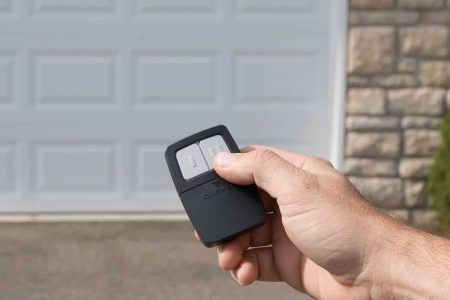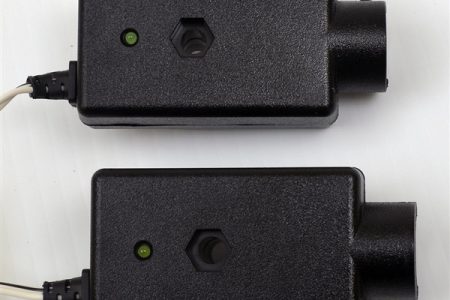 Garage Door Safety Sensors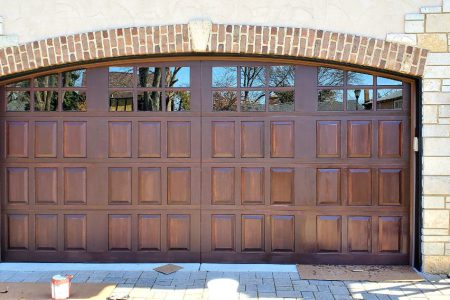 Our garage door repair specialists are certified and equipped with the latest garage door repair, installation, maintenance and various materials and tools knowledge. That is why they can assist with your emergency garage door repair service needs. Our staff of highly skilled and well trained  professionals ensures that every task is finished effectively and accurately. Our specialists continue to educate themselves with the garage door industry so we can tackle any garage door issue you may have. Give us a call right away for a free consultation with one of our garage door repair experts, we will listen and walk you through your options.
Garage Door Repair Near Me in Schaumburg, IL
Broken garage door springs and malfunctioning openers are a few of the problems you may be experiencing with your garage doors. Your everyday routines are disrupted if your garage door makes weird noises or is difficult to close. It is challenging and dangerous to repair yourself. Allow our garage door professionals to handle the job.
Our skilled specialists will identify and fix any garage door problems you have. We offer quality garage door repair all across Schaumburg, including in these nearby places:
MF Solutions is bonded, licensed, and insured and serves both residential and association clients. Client satisfaction is our main priority. Our 5-star rating was the result of a lot of hard work and dedication. We have provided homeowners from Schaumburg and other areas of Chicagoland with a high level of care and service, and we are glad to do the same for you. Make MF Solutions your top choice if you've been looking for a company you can rely on to fix your garage door. Call MF Solutions now for a free consultation.
Why Hire Us For Garage Door Repair in Schaumburg, IL?
We understand how crucial it is to have modern and functional garage doors to keep you and your family happy and safe. You can rely on MF Solutions to provide you with dependable garage doors. Any problem will be resolved by our same-day garage door repair in Schaumburg, IL. You can rely on our skilled professionals to be punctual and deliver top-notch service.
You deserve the best garage door team for your home. MF Solutions can provide you with the superior and affordable garage door repair you need. Contact us immediately when you're in need of emergency garage door repair in Schaumburg. Our garage door experts are pleased to provide same-day service and fast response times to meet your garage door concerns.
Before
After
Before
After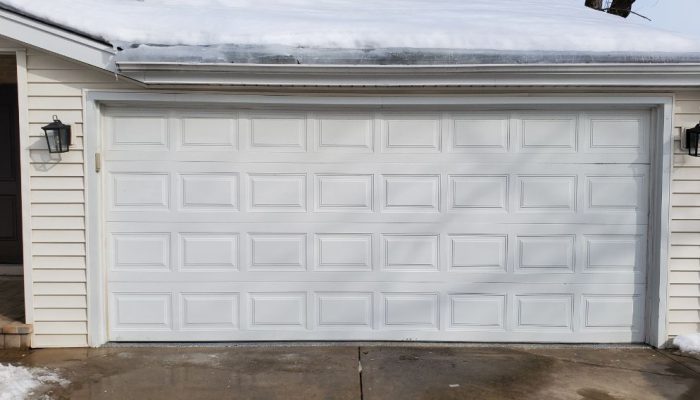 Before
After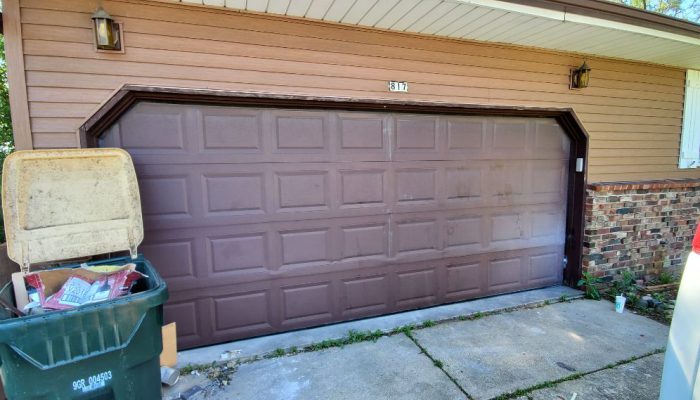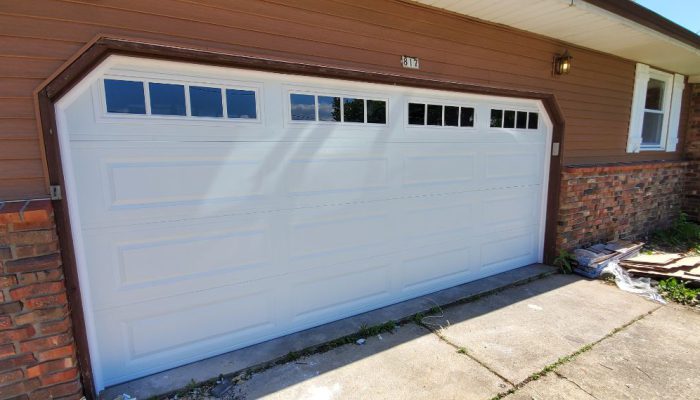 Fill up the form below to get in touch with us!