Garage Door Repair in Wilmette, IL
Garage Door Repair Company in Wilmette, IL

It's no secret that Wilmette, IL has some of the coldest winters in all of Chicagoland. But what about our garage doors? Are they ready for the cold too?
At MF Solutions Inc., we know how important it is to keep your garage door repair in Wilmette, IL in good condition during the winter months. That's why we offer a full range of services to help you get through those nasty blizzards and icy wind chills without any problems. We'll make sure your garage door is up to snuff before winter hits, so you'll be able to relax and enjoy yourself while everyone else has to worry about their ride home.
We offer a wide range of services  in Wilmette to help you maintain your garage door, including:
Broken Garage Door Springs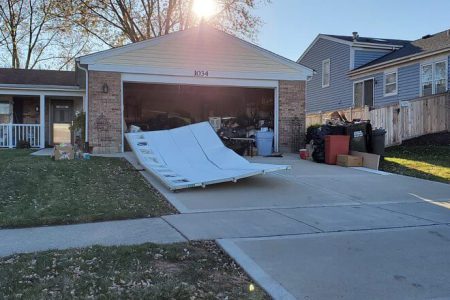 At MF Solutions, we believe that garage door repair is an essential part of home ownership—it's what keeps you protected from the elements and gives you peace of mind in your own home. So, if your garage door has stopped working or if there are signs that it might need repair soon, call us today! We offer fast, affordable service for all makes and models of garage doors. 
Garage Door Repair Near Me in Wilmette, IL
At MF Solutions Inc., we know garage door repair can be frustrating—even more so when you're not sure where to start. We're here to help you get your garage door back up and running, so you can enjoy the peace of mind that comes with knowing your home is safe. Our team of highly trained technicians will come out to your home or business and fix the problem fast anywhere in Wilmette, including the following nearby places:
We also offer 24/7 emergency service for those times when you need us most, so whether it's a broken spring or an opener that is causing you head pain, we're here for you!
Why Hire Us for Garage Door Repair in Wilmette, IL?
Before
After
Before
After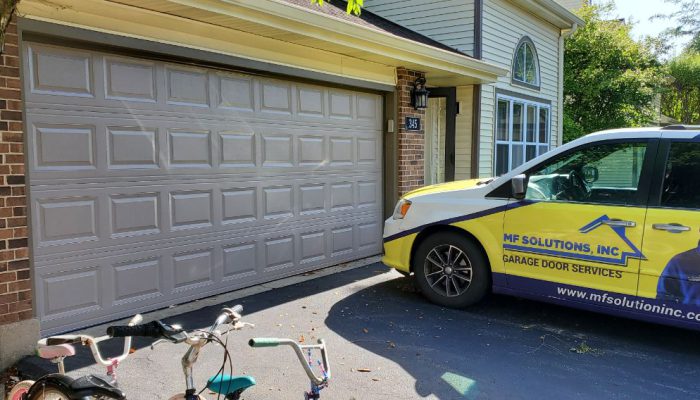 Before
After
Fill up the form below to get in touch with us!